A: African Contexts
The OER world map provides a picture of the extent and activity of the global OER movement. Information is collected on people, organizations, services, projects and events related to OER.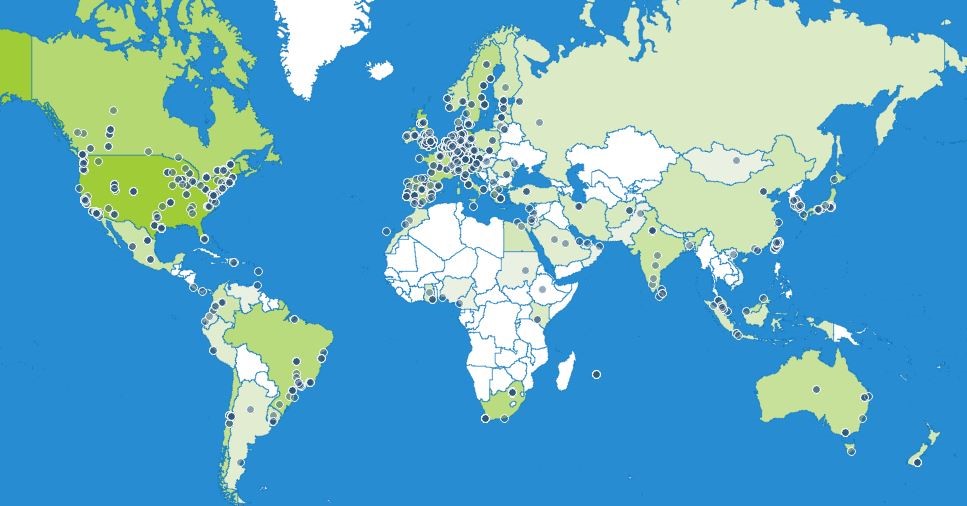 Image source: https://oerworldmap.org/
While the OER involvement on the African continent appears sparse in comparison to some other continents, due to several projects and increasing institutional interest there is growing uptake of OER in Africa. Global projects that include African countries bring together existing expertise and interested parties who see the benefits of working with OER in Africa. OER Africa is in a unique position to support these efforts within the African environment.
'OER in Africa'  (11.44 min)
Recent and ongoing sub-Saharan Africa OER projects and organisations include:
Some examples of Sub-Saharan African Universities embracing OER:

If you are from a non-African institution, what African topic would be of interest to you, your colleagues and/or your students?
If you are from an African institution can you think of a topic/subject/course that has a distinctively African perspective and would be of interest to a global audience?
Does it contain unique materials that could be shared under an open license?
What would need to happen to do this?